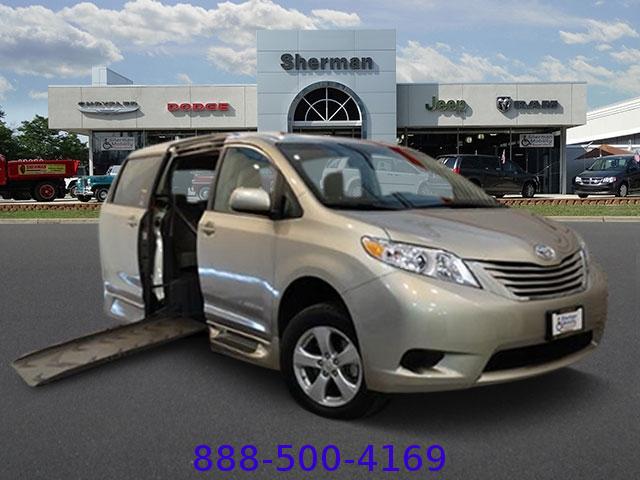 Used Toyota Mobility Vehicles Chicago-
Sherman Mobility
 is your solution to finding the mobility vehicle
you need. Not only do our 
Chicago
 customers enjoy the quality and security of purchasing  our used
Toyota Mobility Vehicles, but also our customers from other areas such as Evanston, Villa Park,
Glenview, Plainfield, and of course Skokie.  We take pride in providing such quality mobility vehicles to
our customers with special needs. Our 
dedicated staff
 makes sure that each customer has a full
understanding of mobility vehicles. 
Sherman Dodge
 is here to make sure our Chicago and surrounding
area customers have the best!
For 20 years our dealership has worked with customers who need a customized vehicle. We have the
best 
mobility vehicles in Chicago
, and take pride in that. Our 
inventory
 not only includes 
used Toyota Mobility Vehicles
, but also Dodge Grand Caravans and Chrysler Town and Country vans. A great option is
to come and take a look in person, to see our 
inventory
. You will be very satisfied with the used Toyota
Mobility Vehicles in stock, and our friendly staff to guide you along the way. To get a head start, you can
take a look online at our mobility inventory to get a video or picture tour of a mobility vehicle that peaks
your interest.  You will see many styles, models and colors to choose from.
Chicago
 customers also appreciate that we work with the best of the best to provide you with a mobility
vehicle that is reliable and high quality. We work with 
AMS Conversions
, which is one of the largest and
best manufacturers of mobility vehicles. The conversion options provided in these vehicles will start you
on the road to independence.  Options such as 
rear entry or side entry
 will help make this the mobility
vehicle you have been looking for. Used Toyota 
Mobility Vehicles Chicago
 is a great choice for getting
your freedom, and Sherman Mobility is happy to be a part of that! Imagine being free from renting, and
owning your own mobility vehicle.  Owning is the option that our customers from 
Northwest Indiana
,
and 
Milwaukee
, 
Wisconsin
 have come to enjoy!
Our recommendations from the 
Illinois Continuity of Care Association
, 101 Mobility, Spinal Cord Injury
association of Illinois.  Our vehicles have a 125-point safety inspection to
make sure you are leaving with the best mobility vehicle offered. Whether you choose a Used Toyota
Mobility Vehicle or another choice from our inventory, you will ride with peace of mind.
Please call-866-594-4000 today and our specially trained staff for Used Toyota Mobility Vehicles
Chicago- 
Sherman Mobility
 will get you started on selecting the best Mobility Vehicle for you!