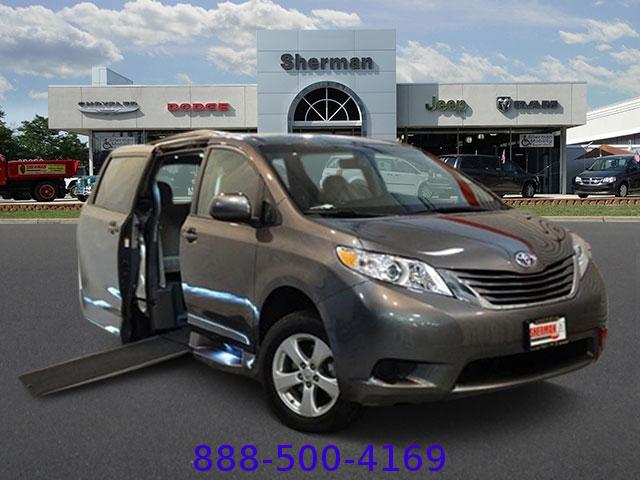 When you are searching for used Toyota Mobility Vans Chicago-Sherman Mobility is the place to go.

Sherman Mobility offers the very best in mobility vans, and we are happy to offer used Toyota Mobility

vans as a part of our inventory. You need a mobility van that is safe, reliable and stylish. You will find all

of those qualities and more at Sherman Dodge Mobility! We have been in business for 20 years, serving

our customers who have special needs, and unique situations. We make certain that your travel

experience is the best it can be!


Located in Skokie, we have a location that is accessible for customers all over the great state of Illinois.

Our customers are coming from areas like Evanston, Villa Park, Plainfield, Glenview and more! They

know that we are the premiere dealership for mobility vans in Chicago and all over! We have a great

selection of inventory for you to choose from. Not only do we carry used Toyota Mobility Vans, we also

have a large selection of Dodge Grand Caravans, as well as Chrysler Town and Country Vans.  You will

have so many styles, colors and trims to choose from.  Get started today by taking a look at our mobility

inventory online. You can learn all of the details about our vehicles here. In addition, our dedicated staff

at Sherman Mobility is available to help guide you through the vehicle details that you may have

questions about.


Advantages of buying from Sherman are numerous! Purchasing from a partner of AMS Conversions is

one of those advantages. They are the largest manufacturer of mobility vans, and we know you are

getting the best of the best in the industry!  The conversion options are customized with you in mind.  

Sherman Dodge has the best mobility vans in Chicago! We know that buying a mobility van is not like

buying a typical van.  It is more involved, and has more mobility equipment included. However, with the

dedicated staff by your side during your purchase, you will fully understand all of the capabilities of your

mobility van. If you decide to go with the used Toyota Mobility Van, or any of the other choices we have

available to you, you have made the right choice!


Our customers are coming from all over the Midwest!  Our valued customers come from areas such as

Milwaukee, Wisconsin and Northwest Indiana.  When you have a quality product, customers do not

mind traveling a bit. We have many customer testimonials that tell of how satisfied they are to purchase

a mobility van from us.


Please call-866-594-4000 today and our specially trained staff for Used Toyota Mobility Vans Chicago-

Sherman Mobility will get you started on selecting the best Mobility Van for you!