From Lots To City Streets: Ram ProMaster 2500 For Sale In Chicago
Discover a variety of options for Ram Promaster 2500 for sale in Chicago, catering to your cargo needs effectively.
RAM ProMaster Dealer in Chicago
Are you looking for a RAM ProMaster Dealer in Chicago or an efficient way to transport your goods or services from point A to point B? Look for the Ram ProMaster 2500, available now for sale in Chicago! The Promaster 2500 is a reliable vehicle that makes short work of even long drives. With a spacious cargo area and high-tech features such as cruise control, it's ideal for both business owners and regular drivers alike. Whether you're transporting furniture or simply taking a leisurely drive, the Promaster 2500 is sure to meet all your needs. 
Key Features Of The Ram Promaster 2500
There are several key features of the Promaster 2500 that make it an ideal choice.
Spacious Cargo Area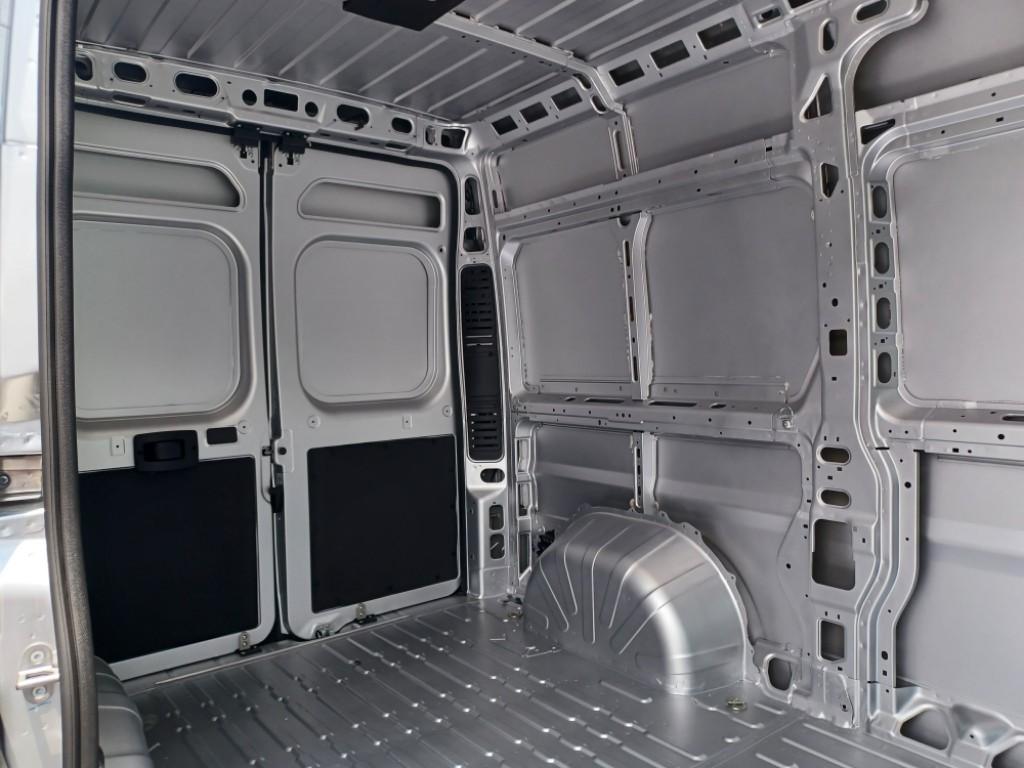 The Promaster 2500's expansive cargo area is impressive, with a total interior capacity of up to 420 cubic feet. This provides ample space for hauling large and bulky items, such as furniture or large orders for delivery services. The cargo area also features aluminum tie-down rings with a maximum payload capacity of 4,010 lbs. This makes it the perfect choice for moving business owners or those who need to haul more than just their own personal belongings. Additionally, the cargo area comes with an optional bulkhead partition that can provide further protection from shifting cargo while in transit.
Front-Wheel Drive
The front-wheel drive system of the Promaster 2500 provides many advantages over rear-wheel drive systems when it comes to maneuvering and controlling the van. For starters, the front wheels provide better traction on slippery surfaces like ice, mud, and snow, making it easier to navigate in adverse conditions. Furthermore, the configuration also allows for more precise steering control in tight spaces due to the increased weight distribution over the front axle. This makes it easier to make sharp turns without having to worry about oversteering or understeering.
High Roof Options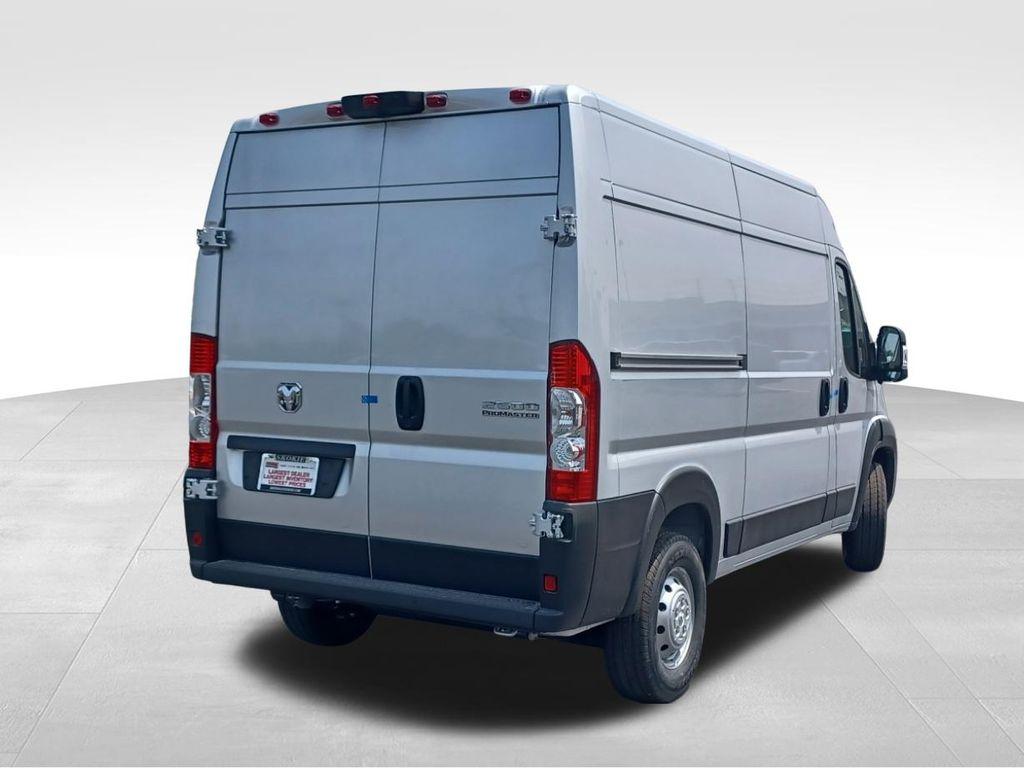 The Promaster comes with options for a high roof, providing extra headroom compared to the standard model. This increased vertical space makes it far easier to load and navigate within the cargo area, allowing users to better utilize the capacity of their van. On top of this, the high roof also allows for a bulkhead partition to be installed, providing even more protection from shifting cargo while in transit. Furthermore, it also facilitates better ventilation throughout the interior by allowing hot air to escape through vents at the top of the vehicle. 
Advanced Infotainment
The Promaster comes with a range of advanced infotainment features designed to make driving more enjoyable. Drivers can use steering wheel audio controls to easily change music without having to take their hands off the wheel, while a Voice Navigation system helps them understand where they need to go quickly and conveniently. Smartphone integration allows drivers to stay connected with their mobile devices while on the go, providing access to apps for even more accurate navigation.
Safety Features
The Ram Promaster 2500 is equipped with the latest safety technologies to keep drivers and passengers secure on the road. It has a Lane Departure Warning system that uses cameras and sensors to alert drivers with haptic feedback so they can adjust accordingly. Additionally, Blind-Spot Monitoring keeps an eye on what's happening around the vehicle, sending an alert if it detects another vehicle in its blind spot. The Promaster also offers several other driver assistance systems that prioritize safety such as Autonomous Emergency Braking, Rear cross-traffic alerts, and Trailer Sway Control.
Comfortable Seating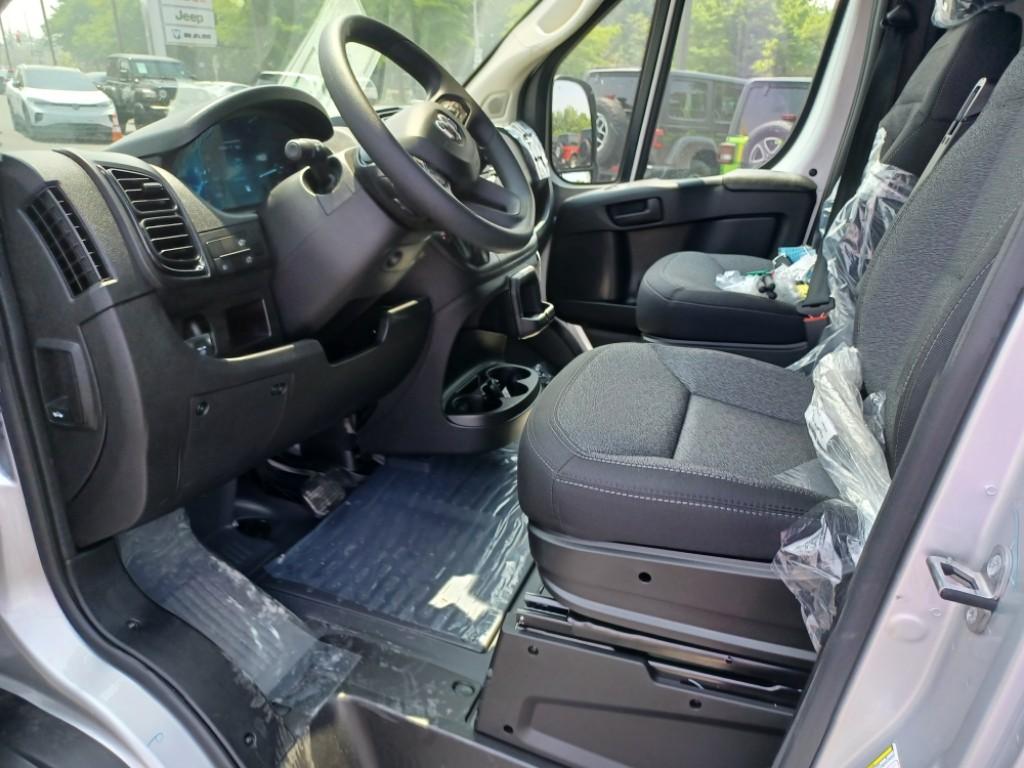 The Ram Promaster 2500 is designed to provide maximum comfort and convenience for the driver. The adjustable driver seat includes a six-way manual control so that drivers can find their ideal seating position. To increase back support and legroom, the driver's seat also reclines, both manually and automatically. An enhanced headrest ensures that your neck remains supported during long drives, while the armrest can be adjusted to suit your individual needs. Additionally, the lumbar support system helps relieve fatigue and reduce pain in your lower back after long trips.
Key Specifications Of The Ram Promaster 2500
This van offers a variety of engine options, allowing owners to choose the right powertrain for their needs. Here is an overview of the engine specifications available on the Ram Promaster 2500:
Engine Options
The 3.6L V-6 variant features an advanced Dual Overhead Cam (DOHC) Valvetrain and a 9-speed Automatic Transmission (AT), making it well-suited for those seeking exceptional power and acceleration. The DOHC is designed to optimize the air/fuel mixture going into the combustion chamber, boosting fuel economy and power output. Furthermore, the 9-speed AT allows for a smoother shift between gears than a traditional 5- or 6-speed transmission, meaning that drivers can expect better fuel efficiency and quicker response from their engine.
Payload Capacity
The Ram Promaster 2500 offers a payload capacity of 4,010 lbs. and a towing capacity of 6,480 lbs. This means that the vehicle is able to carry enough weight to handle any everyday transport needs. Drivers can also use the Promaster 2500 for larger tasks requiring heavy towing, such as moving trailers or boats. The impressive powertrain, combined with its high payload and towing capacities, makes the Promaster 2500 an ideal choice for those looking for a reliable work van.
Gross Vehicle Weight Rating (GVWR)
The Gross Vehicle Weight Rating of the Ram Promaster 2500 is 8,900 lbs. This means that it can handle any combination of weight, from passengers to cargo, and still remain safe and within its capacity. The combined weight rating for the vehicle is 12,000 lbs., which is an impressive figure for a vehicle this size. This means that combined with a trailer or boat, the total weight should not exceed 12,000 lbs. Having such a high GCWR gives drivers peace of mind, knowing that their trips will be safe and comfortable even when fully loaded.
Fuel Efficiency
The Ram Promaster 2500 is designed to use regular unleaded fuel with a 24-gallon tank. The vehicle itself has a simple yet efficient design that helps lessen drag and improve fuel economy. Additionally, the electronic power steering system helps reduce fuel consumption by up to 10%, meaning your fuel costs can remain low even when driving long distances.
Dimensions
The exterior length of the Ram Promaster 2500 is 236.2 inches, and its body width is 80.3 inches, with a height of 102.1 inches. Additionally, the wheelbase is 159 inches and the front track is 71.3 inches, while the rear track measures 70.5 inches, resulting in a 23.4-foot turning radius. Furthermore, it has an interior cargo volume of 420 cubic feet, with a maximum cargo height of 76″ and a cargo length of 145.9″. The minimum cargo width is 55.8, while the maximum is 75.6″. As for the interior cabin, it offers 38.8" of legroom for the driver and passengers, along with 43 of headroom and 65.9 of hip room, in addition to 74.8 of shoulder room for comfortable seating during longer trips and hauls.
How To Research Your Ram Promaster 2500 Purchase
Whether you're planning to use it for your business or personal needs, taking the time to gather information and make informed decisions will ensure you choose the right vehicle.
Identify Your Needs
Before committing to the purchase of a Ram ProMaster 2500, identify the primary purpose of the vehicle. Are you using it for business or personal needs? Evaluate how much cargo space and interior cabin room you'll need.
Set A Budget
Once you've identified your needs, set a bu for the purchase of the vehicle. Remember the factors in taxes and other fees associated with purchasing a vehicle.
New Vs. Used
Deciding between a new or used model can be difficult. When considering this option, evaluate the advantages and disadvantages of both. A used Ram ProMaster 2500 may offer more affordable options but with an older model, you might not get the latest features or safety technology.
Financing Options
Research financing options to help make the purchase of a Ram ProMaster 2500 more feasible. Consider loan types and interest rates so you are informed before making this decision. Weigh out the benefits and drawbacks of each choice before committing to any financing option.
Reliability And Maintenance
It's important to consider the reliability of a Ram ProMaster 2500 before making your purchase. Gather information on past service records as well as the cost and frequency of maintenance needs. This will assist you in understanding the overall condition of the vehicle and what kind of upkeep is required for it in the long term.
Where To Find Ram Promaster 2500 For Sale In Chicago?
At Sherman Dodge, we have a wide selection of Ram ProMaster 2500s for sale in Chicago. We strive to give excellent customer service and quality vehicles at competitive prices. Reach us online on our site or visit our dealership in person today to take a test drive or learn more about the different financing options available.
Ready To Explore Ram Promaster 2500 Options? Let's Begin!
Before making a purchase decision, it's important to properly research the vehicle you're interested in. Gathering information on past service records, costs, and frequency of maintenance needs will help you understand the overall condition of the Ram ProMaster 2500 and what kind of upkeep is required in the long term. Sherman Dodge offers a wide selection of Ram ProMaster 2500s for sale in Chicago, with excellent customer service and quality vans at competitive prices. Visit us online or in person today to take advantage of our test drives and financing options. With all these resources available, buy the perfect Ram ProMaster 2500 for you.