Get Ready For Off-Road Excitement: Jeep Wrangler For Sale In Chicago
Discover the iconic Jeep Wrangler for sale in Chicago. Explore rugged style, off-road prowess, and urban versatility in the Windy City.
Get ready to elevate your off-road adventures to a whole new level – the iconic Jeep Wrangler for sale is now available in Chicago. If you're craving the thrill of tackling rugged terrain, conquering untamed trails, and embracing the spirit of exploration, the Jeep Wrangler is your ultimate companion. With its legendary off-road capabilities and distinctive design, the Jeep Wrangler has become synonymous with adventure and freedom. Whether you're navigating the urban jungle or venturing into the great outdoors, this versatile vehicle is ready to redefine your journey. Step into a world of off-road excitement with our amazing financing options and special programs as we present the Jeep Wrangler for sale right here in the heart of Chicago.
Why Is The Jeep Wrangler Popular In Chicago?
The Jeep Wrangler is a well-known, reliable SUV that has an iconic status in the city of Chicago. It offers adventure and versatility on the roads and beyond.
Urban Versatility
The Jeep Wrangler's popularity in the Windy City stems from its adaptability to city driving conditions. The Wrangler is a tried-and-true option for city dwellers who frequently travel between busy metropolitan streets and scenic vacations. Its small stature is helpful in congested city traffic, and its agile handling facilitates parking. Chicagoans value vehicles that can easily switch between weekday commuting and weekend excursions outside the city.
Weather Resilience
Chicago experiences extreme weather conditions, including heavy snowfall and icy roads, during the winter. The Jeep Wrangler's 4×4 capability and robust build make it well-equipped to handle these challenges. Its traction control and off-road features ensure better stability on slippery surfaces, providing a sense of security to drivers braving the city's harsh winters.
Iconic Design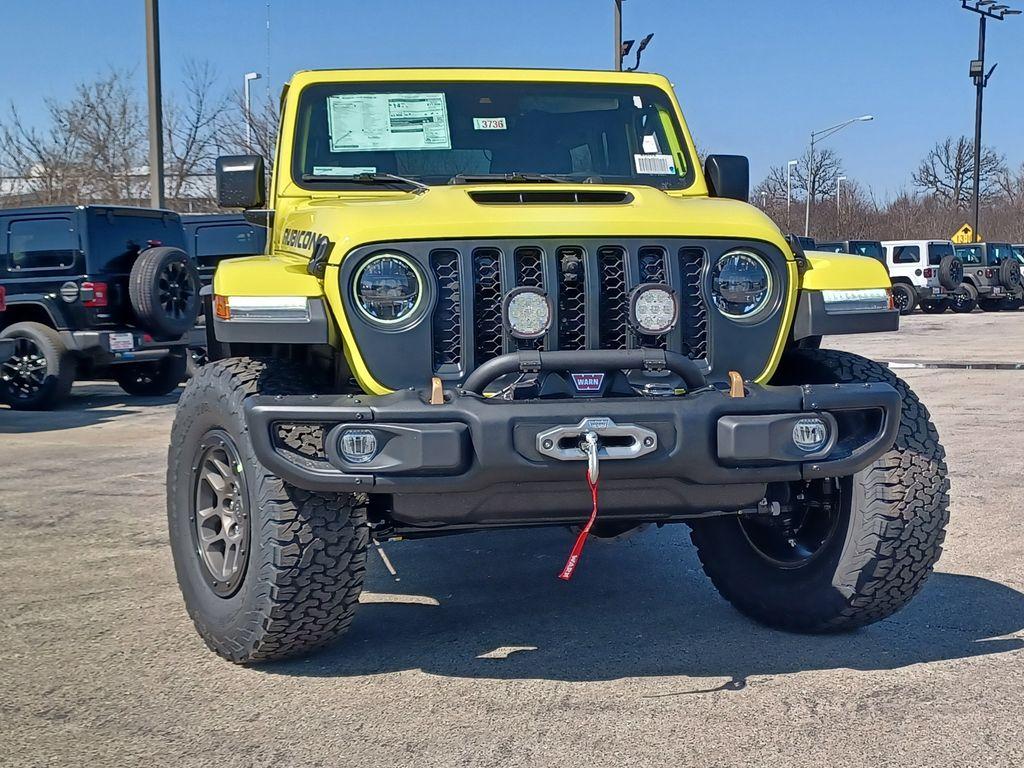 The Wrangler's iconic design has stood the test of time, which has contributed to its continued success. It has a distinctive seven-slot grille, circular headlamps, and a rough, boxy form. The city's daring character is reflected in the possibility of removing the doors and roof. The Wrangler's one-of-a-kind styling has made it an instant classic among car buyers who want something that won't blend in.
Customization Options
Chicagoans value individuality, and the Wrangler offers a vast array of customization options. Wrangler owners may modify their vehicles to reflect their own tastes and lifestyles by selecting from a wide variety of trim levels, exterior colors, wheel designs, and aftermarket extras. As a city with a wide range of residents, Chicago benefits from the ability to cater to individual preferences.
Cultural Appeal
Jeep has a strong cultural resonance in Chicago because its core values—individuality, exploration, and adventure—reflect those of the city's residents. The Jeep brand has a long history of tough reliability, which jives well with Chicago's character as a center of industry and innovation. The Wrangler represents the city's past and desires to break out of the mundane and explore the unknown.
Event Accessibility
The city of Chicago has several festivals, concerts, and other events throughout the year, and it is important that all of them be accessible to the public. Because of its versatility, the Wrangler is a sensible option for traveling to and participating in such gatherings. All of the city's entertainment options are accessible to Wrangler owners because of the vehicle's ability to plow through muddy festival grounds and enter outdoor venues.
What Trim Levels Are Available?
The Jeep Wrangler is available in several trim levels at our dealership. Each model offers unique features that cater to different driving styles and price points. The engine options vary between a 3.6L Pentastar V6 and a 2.0L I4 DOHC, and transmission options range from a 6-speed manual to an 8-speed automatic. The Wrangler can be found in 2 and 4-door options. Other variations may range from the interior to the exterior features listed below.
Sport
As the foundation of the Wrangler lineup, the Sport trim exudes a rugged charm with its 17″ Black Steel Wheels. The thrill of open-air exploration is at your fingertips with the Open Air Freedom Top Options. Inside, you'll find a 5″ touch screen that puts control and connectivity at your command. All tires ensure you're ready for whatever the road has in store.
Sport S
Elevating the adventure, the Sport S offers available Safety and Technology Packages that provide enhanced confidence on and off the road. The Command-Trac 2-Speed 4X4 System ensures you're ready to tackle diverse terrains. The 17″ Tech Silver Aluminum Wheels not only look striking but also contribute to the vehicle's performance. Consider upgrading to the available 8.4-inch Screen and Premium Audio for a truly immersive experience.
Sahara
A blend of off-road capability and refined comfort, the Sahara trim encapsulates the essence of adventure with a touch of sophistication. Upgraded interior materials envelop you in luxury as you navigate the road less traveled. Larger wheels not only make a statement but also enhance your ride quality. The advanced infotainment systems transform your cabin into a hub of entertainment and connectivity.
Rubicon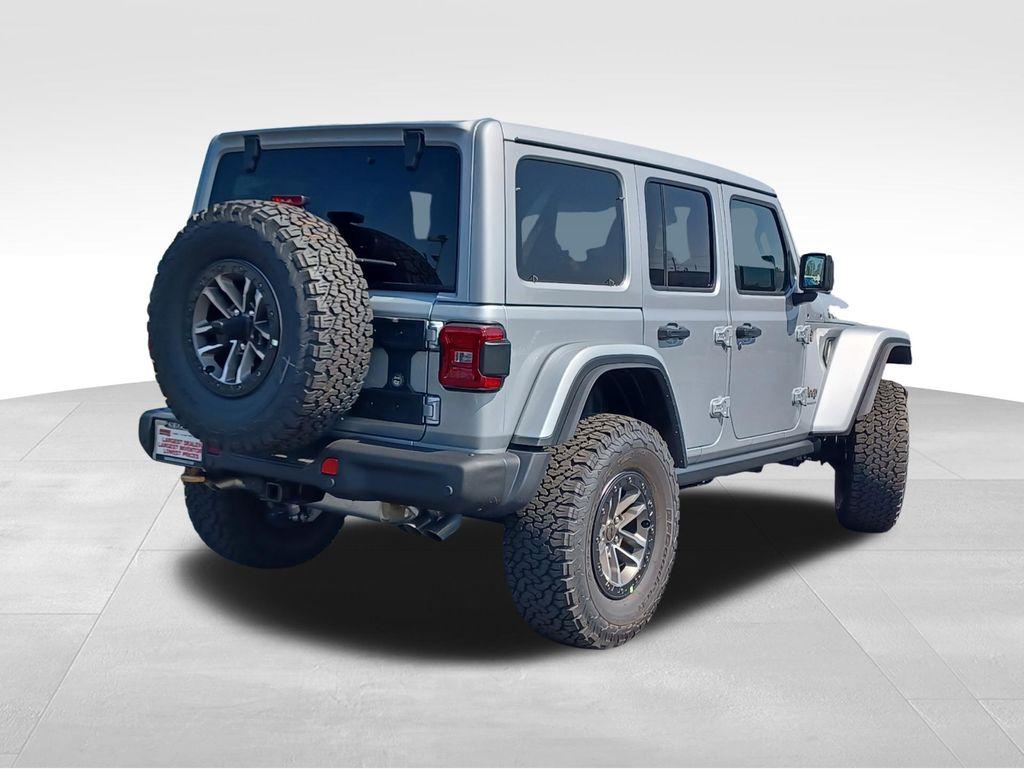 For true off-road aficionados, the Rubicon trim is the embodiment of conquering the untamed. Equipped with locking differentials, enhanced suspension systems, and specialized off-road tires, it's designed to overcome challenges that stand in your path. The Rubicon represents the pinnacle of the Wrangler's off-road capability, ensuring that no trail is too daunting.
High Altitude
When luxury meets ruggedness, you get the High Altitude trim. Focused on style and sophistication, this trim level offers premium interior materials that redefine comfort. The available 8.4-inch touchscreen becomes your command center, seamlessly integrating advanced tech features. With distinctive exterior accents, the High Altitude trim is a symbol of refinement that stands out in any setting.
What Are The Safety Features Of The Jeep Wrangler?
The Jeep Wrangler is not only known for its rugged off-road capabilities and iconic design but also for the array of safety features it offers to provide both active and passive protection for drivers and passengers. Here are some common safety features you might find in a Jeep Wrangler:
Advanced Airbag System
The Jeep Wrangler's sophisticated airbag system shows that safety is a top priority. Cushioning the driver and front passenger from the impact of a frontal collision, front airbags are designed to deploy in a measured way. When deployed from the seats or the curtains, side airbags protect passengers from the effects of side-impact incidents. The combined effect of these airbags greatly diminishes the potential for significant injury in the event of a collision.
Anti-lock Brakes (ABS)
Braking is a fundamental aspect of safety, and the Wrangler's Anti-Lock Brakes play a crucial role. In emergency braking situations, ABS prevents the wheels from locking up and skidding. By allowing the wheels to maintain rotational movement, the driver can steer away from potential obstacles while coming to a controlled stop. This technology is particularly important in slippery conditions, where skidding could result in a loss of control.
Electronic Stability Control (ESC)
Consider Electronic Stability Control to be a guardian angel for your car's steadiness. Your steering inputs, the vehicle's direction, and its actual journey are all continually tracked. If it senses a deviation that might lead to a loss of control, such as oversteering, it will intervene by sending more or less power to individual wheels. This aids in getting the car back on the road and prevents it from sliding or spinning out.
Traction Control
You can prevent wheel spin with the help of traction control. If a wheel loses traction under certain conditions, such as while accelerating quickly on slick roads, the system can direct more power or braking force to that wheel. This not only makes acceleration more effective but it also helps keep the vehicle stable in hazardous situations.
Hill Start Assist
Hill Start Assist is a boon for those uneasy moments when you're starting on an incline. The system temporarily holds the brakes for a brief moment after you release the brake pedal, giving you time to transition to the accelerator without the vehicle rolling backward. This is particularly valuable in off-road settings and city driving, preventing potential collisions with vehicles behind you on a hill.
Trailer Sway Control
Trailer Sway Control is a game-changer for Jeep Wrangler owners who like to tow trailers or boats. Any time the trailer begins to wobble, this technology takes over, applying brakes to individual wheels and altering power to correct the problem. This prevents the trailer from veering out of alignment with the towing vehicle, making towing easier and safer.
Blind Spot Monitoring
The Jeep Wrangler's available Blind Spot Monitoring is like having an extra set of eyes. Sensors in this system are constantly monitoring the blind zones on the sides and back of a vehicle. The technology will give you a visual or audio warning if it detects a car in your blind spot while you're trying to switch lanes, reducing the risk of an accident.
Rear Cross Path Detection
When leaving a parking spot or driveway in reverse, Rear Cross detection might alert you to oncoming traffic. Sensors in this system will alert you to oncoming traffic from the side, even if it isn't currently in view in your mirrors. You'll get a warning if a car is nearby, so you can back up carefully without risking a collision.
Find Your Perfect Jeep Wrangler With Sherman Dodge!
If you're looking for reliable off-road excitement, the Jeep Wrangler has plenty to offer. Its popularity within Chicago speaks to its amazing performance, various trim levels, and safety features. No matter your intentions or desires, the Jeep Wrangler is sure to have a model that fits both your needs and your budget. To make this jumpstart on your off-roading journey even easier, Sherman Dodge has exactly what you're looking for when it comes to finding the perfect Jeep Wrangler. With our team of experts ready to help you pick out the best model, we will guide you in choosing the perfect car for you while making sure you have a fun experience. Don't wait any longer – visit our website to check the inventory, choose the cars, and schedule a test drive. Enjoy your newest adventure companion!