Dodge Tires for Sale in Skokie, IL
Are your tires not gripping the pavement like they used to? Has it been a long time since you last got your tires changed? It might be about that time for you to come on down and get a new set of Dodge tires. Since your rubbers are the one part of your vehicle that is constantly touching the road, it is crucial that they are always in good working order to keep you and your loved ones safe while on the roadway. We at Sherman Dodge are ready when you are! Just give our Service Department a call at 847-457-4011 to schedule a time slot that suits you best.
First thing's first; you should have your tires inspected annually for wear and tear. This way, if they need to be rotated, you will be covered. They should also never go more than 10 years without getting replaced. You can perform a quick check of your tread from your own driveway with the simple help of a penny. All you have to do is place the penny with Lincoln's head facing down into the groove of your tire. If you're able to see the top of Abe's head, then your tire tread is too low and it is time for a fresh set.
Tire Replacements are simple procedures that typically come with age, but there are many other factors that can contribute to the wearing of your current set. Extremely hot summers and blistering winters like the ones we experience here in Illinois will certainly play a huge role in wearing your tires down to their nubs, as well as speeding and quick braking. If you want to maintain the health of your tires for a longer period of time, it is a good idea to keep up with tire rotations, alignments, and refilling your air pressure. Luckily for you, we are always here to lend a helping hand with all of these services!
When it comes to providing helpful systems right from our website, we at Sherman Dodge have you covered! If you are certain it is that time to get yourself some new tires, go ahead and navigate to our schedule appointment form to get the process started in finding you a time slot. If you still aren't sure if you are in need of a replacement, or want to ask one of our knowledgeable technicians a question, go ahead and make use of our Ask a Tech form. We will get back to you as soon as we can!
Are you in desperate need of some new rubbers? Come on down to Sherman Dodge for our Dodge tires for sale in Skokie, IL! We will get you in and out in no time.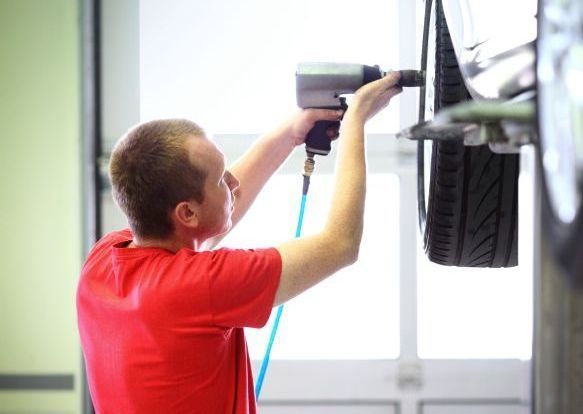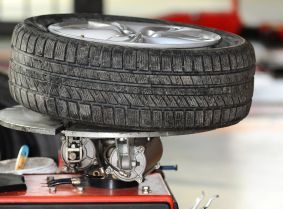 Service Hours
855-227-3033
| | |
| --- | --- |
| Monday | 7:00 am - 6:00 pm |
| Tuesday | 7:00 am - 6:00 pm |
| Wednesday | 7:00 am - 6:00 pm |
| Thursday | 7:00 am - 6:00 pm |
| Friday | 7:00 am - 6:00 pm |
| Saturday | 7:00 am - 3:00 pm |
| Sunday | Closed |
Testimonials
GOOGLE
December 11, 2017
GOOGLE
December 11, 2017
GOOGLE
December 11, 2017
GOOGLE
December 9, 2017
GOOGLE
December 8, 2017
GOOGLE
December 7, 2017
GOOGLE
December 5, 2017
GOOGLE
December 5, 2017
GOOGLE
December 5, 2017
Great service
CARS
December 4, 2017
2007 Dodge Caliber
CARS
December 3, 2017
GOOGLE
December 3, 2017
GOOGLE
December 3, 2017
GOOGLE
December 1, 2017
GOOGLE
December 1, 2017
GOOGLE
November 30, 2017
GOOGLE
November 30, 2017
GOOGLE
November 30, 2017
GOOGLE
November 30, 2017
GOOGLE
November 30, 2017
Read More