Dodge Mobility Vehicles for Sale near Chicago, IL



Drive a Vehicle that Satisfies Your Needs!
Finding a vehicle that accommodates all of your needs can be difficult when you're disabled or a caregiver. Let Sherman Dodge take care of you with our Dodge Mobility Vehicles for sale near Chicago, IL! At any given time, we have between 50 and 80 vehicles in stock and ready to provide a more active lifestyle for anyone bound to a wheelchair. Our Mobility Specialists are happy to speak with you during any of our business hours when you call 866-594-4000.
Everyone loves to have choices and that's what our expansive and diverse inventory provides. While the Grand Caravan may be the primary vehicle we convert, each one offers a plethora of functions that will make every day easier. We have both side entry and rear entry, so you can pick which ingress and egress style most appeals to you. Offered with both are either manual or automatic ramps, depending on preference and wheelchair type. Some of our vehicles even have the ability to "kneel" or lower their suspensions while being boarded to reduce the incline of the ramp. This decreases the amount of effort required by both the disabled person and caregiver!
While our Dodge Mobility vehicles for sale near Chicago, IL, do take eight weeks to be fully converted, you'll never have to wait due to the large volume on our lot at all times. We can also further install a swivel chair and hand controls to make driving possible on any vehicle on our lot. Freedom to come and go from anywhere and everywhere you please is our goal here at Sherman Dodge, so look through our constantly-updated inventory right here on our website. We offer both new and pre-owned models, and each comes with a comprehensive set of pictures. You can request Information, Schedule a Test Drive, or even request a quote on each entry, as well as get the buying process starting. Forms like the Get Pre-Qualified and Value Trade-In give you easy ways to take the next step right from the comfort of your own home. You can even compare up to three of our Dodge Mobility vehicles by clicking on the box below each entry and, once you've decided upon two or three, click on the words "Compare Vehicles" to see them nicely lined up, side-by-side.
We at Sherman Dodge are always on a mission to provide superb customer service, and we're very proud of our mobility program. So, when it's time to take a look at Dodge Mobility vehicles for sale near Chicago, IL, we hope you'll stop by our location at 7601 N. Skokie Blvd. in Skokie, IL, for a visit! We look forward to doing business with you!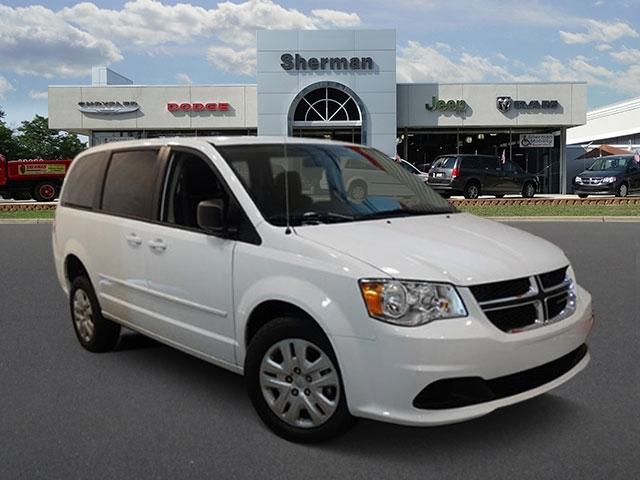 Testimonials
GOOGLE
December 11, 2017
GOOGLE
December 11, 2017
GOOGLE
December 11, 2017
GOOGLE
December 9, 2017
GOOGLE
December 8, 2017
GOOGLE
December 7, 2017
GOOGLE
December 5, 2017
GOOGLE
December 5, 2017
GOOGLE
December 5, 2017
Great service
CARS
December 4, 2017
2007 Dodge Caliber
CARS
December 3, 2017
GOOGLE
December 3, 2017
GOOGLE
December 3, 2017
GOOGLE
December 1, 2017
GOOGLE
December 1, 2017
GOOGLE
November 30, 2017
GOOGLE
November 30, 2017
GOOGLE
November 30, 2017
GOOGLE
November 30, 2017
GOOGLE
November 30, 2017
Read More
Delivery Specialist Hours
847-982-9500
| | |
| --- | --- |
| Monday | 9:00 am - 9:00 pm |
| Tuesday | 9:00 am - 9:00 pm |
| Wednesday | 9:00 am - 9:00 pm |
| Thursday | 9:00 am - 9:00 pm |
| Friday | 9:00 am - 9:00 pm |
| Saturday | 9:00 am - 7:00 pm |
| Sunday | Closed |
Sales Hours
855-511-6900
| | |
| --- | --- |
| Monday | 9:00 am - 9:00 pm |
| Tuesday | 9:00 am - 9:00 pm |
| Wednesday | 9:00 am - 9:00 pm |
| Thursday | 9:00 am - 9:00 pm |
| Friday | 9:00 am - 9:00 pm |
| Saturday | 9:00 am - 7:00 pm |
| Sunday | Closed |
Service Hours
855-227-3033
| | |
| --- | --- |
| Monday | 7:00 am - 6:00 pm |
| Tuesday | 7:00 am - 6:00 pm |
| Wednesday | 7:00 am - 6:00 pm |
| Thursday | 7:00 am - 6:00 pm |
| Friday | 7:00 am - 6:00 pm |
| Saturday | 7:00 am - 3:00 pm |
| Sunday | Closed |
Parts Hours
855-227-3033
| | |
| --- | --- |
| Monday | 7:00 am - 6:00 pm |
| Tuesday | 7:00 am - 6:00 pm |
| Wednesday | 7:00 am - 6:00 pm |
| Thursday | 7:00 am - 6:00 pm |
| Friday | 7:00 am - 6:00 pm |
| Saturday | 7:00 am - 3:00 pm |
| Sunday | Closed |
Finance Hours
| | |
| --- | --- |
| Monday | 9:00 am - 9:00 pm |
| Tuesday | 9:00 am - 9:00 pm |
| Wednesday | 9:00 am - 9:00 pm |
| Thursday | 9:00 am - 9:00 pm |
| Friday | 9:00 am - 9:00 pm |
| Saturday | 9:00 am - 7:00 pm |
| Sunday | Closed |
Mobility Specialist Hours
| | |
| --- | --- |
| Monday | 9:00 am - 9:00 pm |
| Tuesday | 9:00 am - 9:00 pm |
| Wednesday | 9:00 am - 9:00 pm |
| Thursday | 9:00 am - 9:00 pm |
| Friday | 9:00 am - 9:00 pm |
| Saturday | 9:00 am - 7:00 pm |
| Sunday | Closed |