Chrysler Mobility Vehicles for Sale near Chicago, IL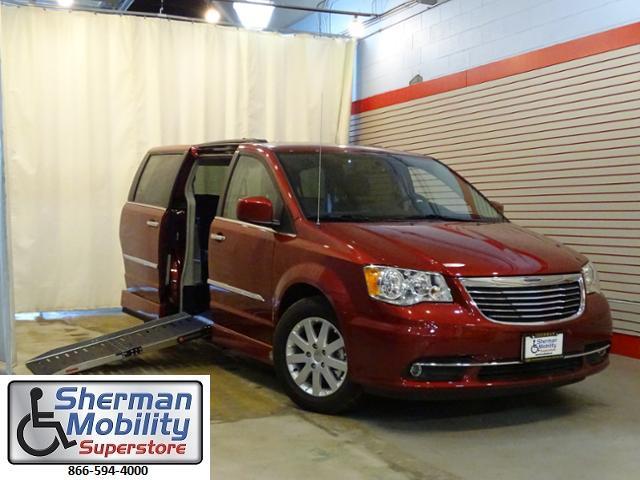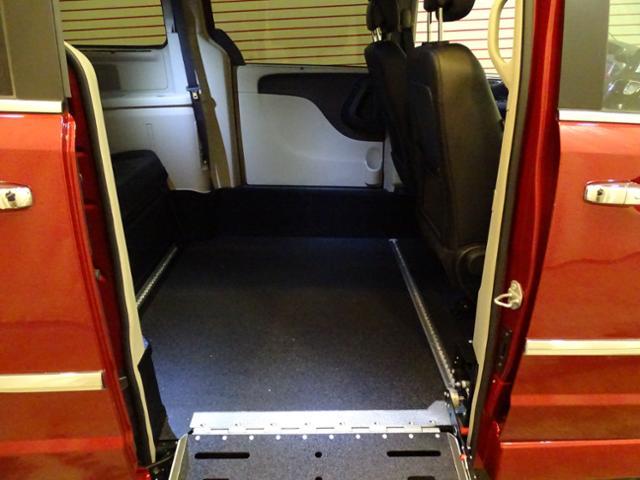 Are you looking for Chrysler Mobility vehicles for sale near Chicago, IL? Sherman Dodge has one of the largest inventories in the state of Illinois, so come and take a look. At any given time, we have between 50 and 80 vehicles on our lot that are ready to improve mobility for yourself or the ones you love. If you have any questions, please give us a call at 866-594-4000. We're always happy to help!
We have a lot of experience in converting Chrysler vehicles into mobility vehicles, and we use three companies to accommodate our high volume of orders. Each vehicle leaves our lot for eight weeks to be converted with the utmost care. The floor is lowered in general, while some are equipped with ability to "kneel" even further to make ingress and egress to and from the Shedd Aquarium a breeze. They can be designed to accommodate motorized or manual wheelchairs, depending upon your needs, and the ramps installed can, likewise, be either pull-out or automatic. We offer both side entry and rear entry, with a number of seat configurations for both options. When you're a caregiver, you have enough to worry about. Let our Chrysler Mobility vehicles for sale near Chicago, IL, make traveling easier!
We also have a vested mission in providing independence for the disabled, and our vehicles can be converted to that end. Boasting swivel chairs and hand controls, if there's a way to make driving possible, we're likely to have it! You can scope out our inventory right here on our website by clicking on the word Mobility in the navigational menu across the top of the screen. We offer both new and used Chrysler vehicles, such as the Town and Country, which are equipped for a wide range of needs. In our effort to make vehicle purchasing as hassle-free as possible, you'll find that many next-step options are available beside each vehicle entry. Take advantage of our Get Pre-Qualified form to see where you stand with your credit, or get an estimate for your current vehicle using the Value Trade-In form. We offer a number of pictures so that you can get a good idea of how the vehicle looks, and we're adding video walk-arounds every day!
If you're in need of Chrysler Mobility vehicles for sale near Chicago, IL, Sherman Dodge is the place to go. Our highly-knowledgeable Mobility Specialists are on-hand to assist during all stages of the buying process, so head on over to 7601 N. Skokie Blvd. in Skokie, IL.
Testimonials
GOOGLE
December 11, 2017
GOOGLE
December 11, 2017
GOOGLE
December 11, 2017
GOOGLE
December 9, 2017
GOOGLE
December 8, 2017
GOOGLE
December 7, 2017
GOOGLE
December 5, 2017
GOOGLE
December 5, 2017
GOOGLE
December 5, 2017
Great service
CARS
December 4, 2017
2007 Dodge Caliber
CARS
December 3, 2017
GOOGLE
December 3, 2017
GOOGLE
December 3, 2017
GOOGLE
December 1, 2017
GOOGLE
December 1, 2017
GOOGLE
November 30, 2017
GOOGLE
November 30, 2017
GOOGLE
November 30, 2017
GOOGLE
November 30, 2017
GOOGLE
November 30, 2017
Read More
Delivery Specialist Hours
847-982-9500
| | |
| --- | --- |
| Monday | 9:00 am - 9:00 pm |
| Tuesday | 9:00 am - 9:00 pm |
| Wednesday | 9:00 am - 9:00 pm |
| Thursday | 9:00 am - 9:00 pm |
| Friday | 9:00 am - 9:00 pm |
| Saturday | 9:00 am - 7:00 pm |
| Sunday | Closed |
Sales Hours
855-511-6900
| | |
| --- | --- |
| Monday | 9:00 am - 9:00 pm |
| Tuesday | 9:00 am - 9:00 pm |
| Wednesday | 9:00 am - 9:00 pm |
| Thursday | 9:00 am - 9:00 pm |
| Friday | 9:00 am - 9:00 pm |
| Saturday | 9:00 am - 7:00 pm |
| Sunday | Closed |
Service Hours
855-227-3033
| | |
| --- | --- |
| Monday | 7:00 am - 6:00 pm |
| Tuesday | 7:00 am - 6:00 pm |
| Wednesday | 7:00 am - 6:00 pm |
| Thursday | 7:00 am - 6:00 pm |
| Friday | 7:00 am - 6:00 pm |
| Saturday | 7:00 am - 3:00 pm |
| Sunday | Closed |
Parts Hours
855-227-3033
| | |
| --- | --- |
| Monday | 7:00 am - 6:00 pm |
| Tuesday | 7:00 am - 6:00 pm |
| Wednesday | 7:00 am - 6:00 pm |
| Thursday | 7:00 am - 6:00 pm |
| Friday | 7:00 am - 6:00 pm |
| Saturday | 7:00 am - 3:00 pm |
| Sunday | Closed |
Finance Hours
| | |
| --- | --- |
| Monday | 9:00 am - 9:00 pm |
| Tuesday | 9:00 am - 9:00 pm |
| Wednesday | 9:00 am - 9:00 pm |
| Thursday | 9:00 am - 9:00 pm |
| Friday | 9:00 am - 9:00 pm |
| Saturday | 9:00 am - 7:00 pm |
| Sunday | Closed |
Mobility Specialist Hours
| | |
| --- | --- |
| Monday | 9:00 am - 9:00 pm |
| Tuesday | 9:00 am - 9:00 pm |
| Wednesday | 9:00 am - 9:00 pm |
| Thursday | 9:00 am - 9:00 pm |
| Friday | 9:00 am - 9:00 pm |
| Saturday | 9:00 am - 7:00 pm |
| Sunday | Closed |